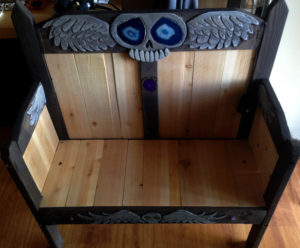 This bench features a carved death's-head winged skull with agate eyes backlit by LEDs. The arms and seat front are also adorned with carved wings and skull. There is a small storage area beneath the seat with a removable box.
The bench plugs into a standard outlet.
Contact me if you're interested in a Winged-Skull Bench or any other custom bench design options.